September 23, 2017 at 5:30 PM
Join us for an elegant evening to support The Center's mission to enhance access to the arts and culture in our community. The evening will include cocktail hour, full dinner, Excellence in the Arts awards ceremony, live auction, and engaging vignette entertainment.
To purchase tickets, please contact the Development office at (360) 753-8585 x102

The Awards for Excellence in the Arts recognize the individuals and organizations whose work, support, and creativity help build a vibrant cultural community.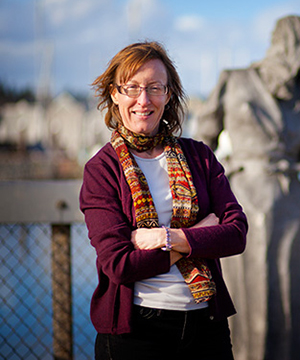 Stephanie Johnson
Commitment to the Arts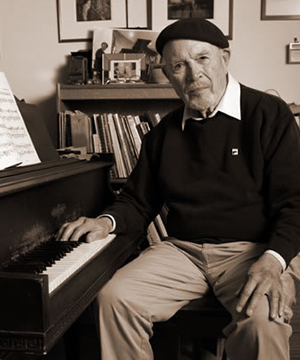 Joe Baque
Achievement in the Arts


Artistic Expression: Digital Technology
Digital image technology has made significant advances at ever increasing rates. Artists can express themselves through digital imagery, and audiences receive that expression as their experience. You can help invest in a new digital projector for the main theater that will bring high-definition and crisp, clean visual imagery to hundreds of events for the community each year. The projector represents a cross between science, technology, and art.
Donations over the costs necessary will be used towards general operations for The Washington Center.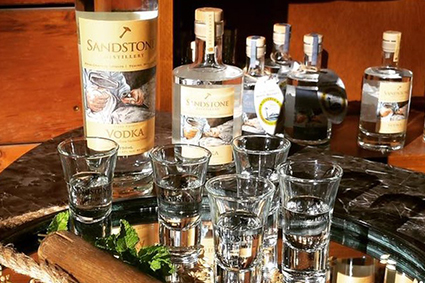 Start the night off right with a truly local taste! Crafting grain-to-glass whiskey, vodka, gin, and specialty spirits with 100% Washington-grown grains, Sandstone has elevated drinking in the South Sound! Treat your table to a round of Pacific NW Vanilla Rain cocktails featuring Sandstone's premium vanilla infused vodka.
This item includes one membership to Speakeasy 375! Your club membership gets you access to Speakeasy Release Parties at the Tenino distillery, and a new and proprietary infusion of premium Vodka with cocktail recipes every other month.
Donated by: Sandstone Distillery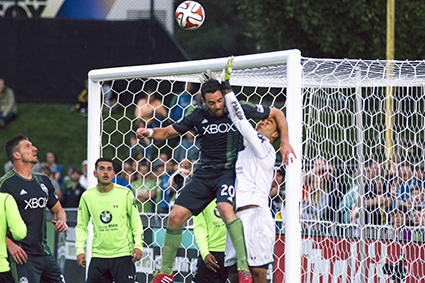 The current defending MLS champions are set up for another spectacular season, and you and a friend can be a part of it! Scarf up with a Seattle Sounders scarf autographed by Will Bruin, and join the largest fan base in the league as the Sounders host at CenturyLink Field. No need to fight traffic: this package includes a night at contemporary urban retreat the Seattle Sheraton. Two tickets to a mutually agreeable 2018 season home game; hotel stay good through September 22, 2018. Eternal Blue, Forever Green!
Donated by: Andrew & Lisa Barkis, Trent Truesdell, and the Seattle Sounders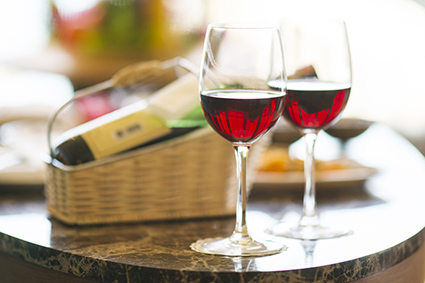 Thanks to a truly unique combination of climate, character, charm and culture, the Walla Walla Valley is home to one of the finest wine regions in the nation, with over 2,800 acres of grapes. Your romantic getaway includes private tours and tastings at Dunham Cellars, Woodward Canyon Winery, and Long Shadows Winery. You'll be spending two nights in The Doghouse, Dunham Cellars' onsite suite. Located in their production facility, you can peek into the barrel room to get an intimate view of the winemaking process.
Donated by: Dunham Cellars, Woodward Canyon Winery, Long Shadows Winery, and John Deardorff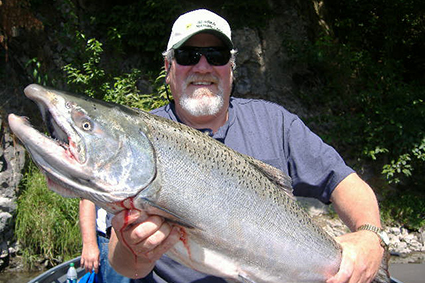 Rain or shine, the fish don't mind! April 20, 2018 is the perfect time to head out in pursuit of Spring Chinook. Guided by Mike Sexton of Chehalis, who has 24 years of guiding experience on the Columbia, Cowlitz, Lewis, Chehalis, and Kalama rivers, this trip will pit you against the feisty King of salmon. Lunch from the Lucky Lunchbox, beer, fishing gear, and bait are provided. All you'll need is a set of warm clothes, rain gear, and a sense of adventure! No date changes.
Donated by Rusty Ruiz and Allen Bryson from Hung Right Doors, Lucky Lunchbox, and Triceratops Brewing Company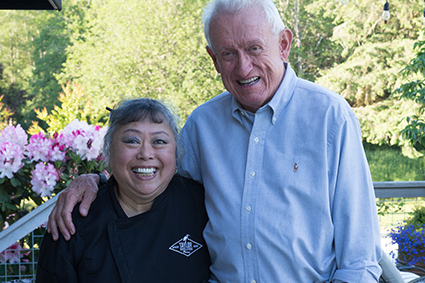 Join Ralph & Nancy Munro for an engaging dinner for twelve at beautiful Triple Creek Farm located on Eld Inlet. Dinner will be prepared by oyster-shucking champion and chef extraordinaire Xinh Dwelley, owner of Shelton's famous Xinh's Clam and Oyster House. Mututally agreeable date to be determined.
Donated by: Ralph & Nancy Munro, Xinh Dwelley, and Taylor Shellfish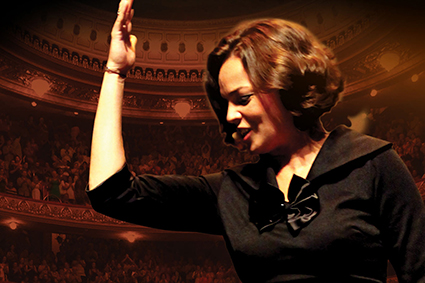 Travel back in time to the cabaret and prohibition era! Your night begins with $500 towards dinner and drinks at Dillinger's Cocktails and Kitchen, Olympia's award-winning speakeasy. After a mouthwatering dinner,  you and seven friends  have premiere Loge seating for Piaf! The Show. As the curtain opens, you'll be treated to a musical celebration of the life of the legendary French chanteuse, Edith Piaf. This acclaimed show has sold over half a million tickets in 30 countries worldwide.
Donated by: Dillinger's Cocktails & Kitchen, and The Washington Center for the Performing Arts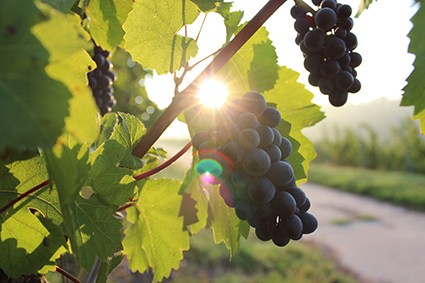 Be the first to raise your paddle in the competition for the best of the Bountiful Byway wineries! We have private tours and tastings for 10 from Madsen Family Cellars, Salish Sea Organic Liqueurs, Sandstone Distillery, Stottle Winery, Walter Dacon Wines, and two signed bottles of Donedei wine.
Donated by Donedei Winery, Madsen Family Cellars, Salish Sea Organic Liqueurs, Sandstone Distillery, Scatter Creek Winery, Stottle Winery, Walter Dacon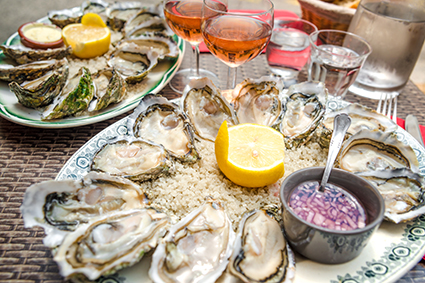 Join Chelsea Farms for an exclusive feast for four guests on the beach farm! Chelsea Farms is well-known throughout the West Coast for their "Chelsea Gem," a petite tide tumbled Pacific oyster. The evening will include a raw bar, beer, wine, and cocktails, as well as an assortment of clam, geoduck and oyster dishes. Savor a truly Northwest experience as you enjoy dinner on the beach prepared by owner and chef, Austin Navarre. Mutually agreeable date to be determined.
Donated by: Chelsea Farms Oyster Bar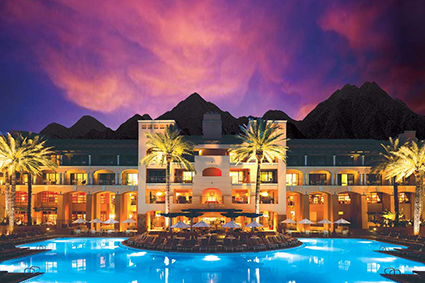 Three nights at the Fairmont Scottsdale Princess, including daily breakfast for two at the Ironwood American Kitchen, will be your gateway to everything Scottsdale has to offer. Situated on 65 pristine acres in the heart of the Sonoran Desert, Scottsdale is home to sports, arts walks, and culinary festivals, and is a short drive from Sedona and the Grand Canyon. This package comes with two Spring Training tickets to Scottsdale Stadium, the home of the San Francisco Giants. Located in the heart of Old Town Scottsdale, this gem of a ballpark lets fans soak up the sun while checking out the amazing view of Camelback Mountain. When it's dreary in Olympia, it's beautiful in Scottsdale, so plan your escape today! Expires June 25, 2018. Blackout dates apply, including but not limited to holidays and special events.
Donated by: Fairmont Scottsdale Princess, and San Francisco Giants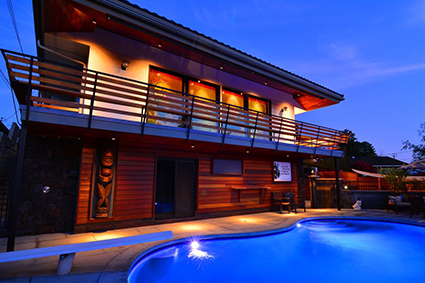 Fun, relaxation, and sun. There's something for everyone! Imagine the look of your children's faces when you tell them "We're going to Disneyland!" Get ready to make amazing family memories you'll treasure forever. With four all-day Park Hopper Passes you get access to Disneyland AND Disneyland California Adventure.
This dream vacation includes four nights in a beautiful vacation estate with resort-style pool. Located in nearby Fullerton, CA, the house sleeps up to eight and is close to all major entertainment destinations.
Good through August 31, 2019, excluding December 25-31.
Donated by: Disneyland Resort and Mike & Cher Hobbick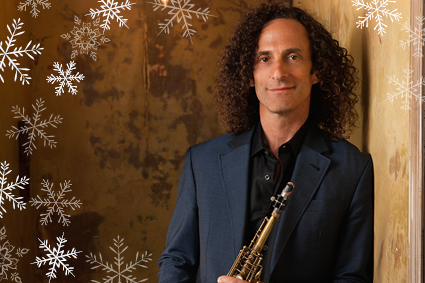 Kick off your holiday season with an amazing night of music from world-renowned jazz superstar Kenny G. Start the celebration with an all-inclusive dinner at the stylish Waterstreet Café in the historic American Legion Building before the show. Dinner, drinks, and a show. Wednesday November 29, 2017.
Donated by: The Washington Center for the Performing Arts and Waterstreet Café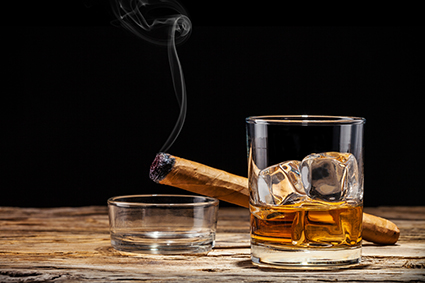 The perfect gift experience for a buddy! Bring your closest friend along for a day at Glacier Gun Club! Downtown Olympia's private indoor shooting range will provide rentals and a lesson with one of their expert firearm instructors. After an active day of honing your skills, kick back in the club's Gatling Lounge and relax with whiskey tasting and cigars!
Donated by: Glacier Gun Club & T Brothers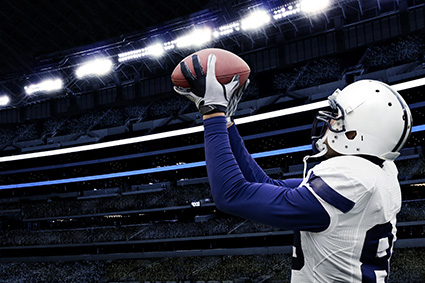 With the Seahawks set for a stunning season, you won't want to miss week 15 when the 'Hawks take on the Los Angeles Rams. You'll enjoy two pairs of Seattle Seahawks tickets for the December 17, 2017 afternoon game in section 339 at  CenturyLink Field. Make a weekend out of it with a one-night stay on December 16 at Seattle's LEED-certified Hyatt at Olive 8, where you can pamper yourself at the Elaia spa, as well as $100 towards brunch before kickoff!
Donated by: PCS Structural Solutions, Hyatt at Olive 8, and Jim This & Sue Girsch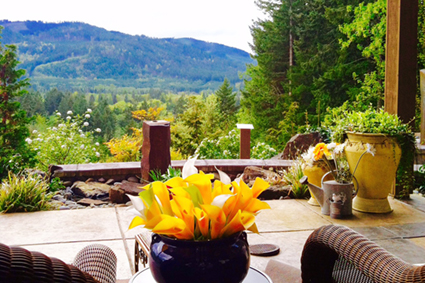 Join the mayors of Olympia, Lacey, and Tumwater for an evening to celebrate the arts in the region. Pete Kmet, Andy Ryder, and Cheryl Selby will join YOU as distinguished guests in the stunning home of Ron & Talia Hastie. This is your chance to get the inside scoop on local issues while enjoying a mouthwatering meal by Budd Bay Cafe. Good for one night only: Monday, November 27, 2017. Open to only six couples!
Donated by: Ron & Talia Hastie, Cheryl Selby, Andy Ryder, Pete Kmet, and Budd Bay Café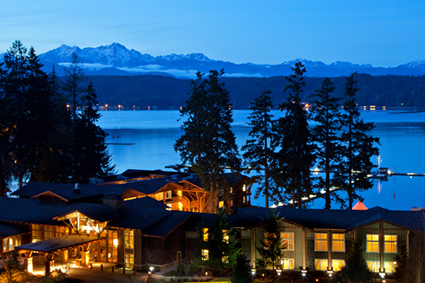 Alderbrook is the place where memories are made. Surrounded by the Olympic Mountains, the Resort & Spa rests on the shores of the Hood Canal, a glacier-carved fjord home to eagles and osprey, salmon and seals. $500 certificate may be used for luxury rooms, spa services, or at the restaurant. Includes two bottles of wine. Get away from it all and let the relaxation begin!
Donated by: Alderbrook Resort & Spa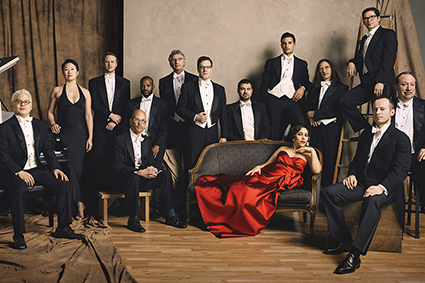 Band leader Thomas Lauderdale describes Pink Martini as a "Rollicking around-the-world musical adventure," and you'll have premiere seats for the adventure in the front row of the Washington Center loge. On Saturday, April 21, your group of six begins with a catered dinner at the gorgeous home of Alex & Tammy Bunn.  After enjoying dinner and signature drinks with friends, you'll be whisked away in a private limo and welcomed to The Washington Center in style. The curtain will rise on the eclectic and energizing performance by Pink Martini with China Forbes. This is sure to be a night you will never forget!
Donated by: Alex & Tammy Bunn, Capital West Limousine, and The Washington Center for the Performing Arts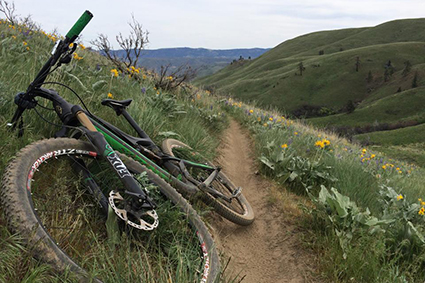 Are you ready for a four hour guided mountain bike ride? Choose Olympia's Capitol Forest or suggest another Western Washington location. Bring your own bikes, or try one out from Lacey-based bike shop Joy Ride! After a long day on the trails, kick back and enjoy a homemade grilled dinner. Thanks to Triceratops Brewing Company, the beer will be flowing and marshmallows are unlimited. Don't miss out! Mutually agreeable date and location.
Donated by Friends of Capitol Forest, Joy Ride Bicycles, and Triceratops Brewing Company